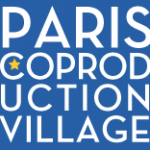 Les Arcs European Film Festival and Champs-Élysées Film Festival launched a partnership and created PARIS COPRODUCTION VILLAGE held on June 12-13
PARIS COPRODUCTION VILLAGE is a new platform for the development and the funding of selected feature films around the world. It is organized by Les Arcs European Film Festival and the Champs-Élysées Film Festival. The goal of the two-day event is to encourage the European film industry to get involved in international co-productions.
For two days, 12 to 15 international projects looking to build a French or European co-production will be presented to producers, international sellers, distributors, backers, representatives of regional funds and festivals. Moreover, the 6 residents of the Cinéfondation of the Cannes Festival will also be involved in the selection.
Participants will take part in private meetings, networking events, and seminars chaired by major figures of the cinema industry.
This platform will be held in addition to the 3rd edition of the Champs-Élysées Film Festival's US in Progress that has been presenting, since its creation, 4 independent American films in post-production to potential international buyers.
We will announce the selected projects in May. Professionals who are interested in attending will then have the possibility to register on the website www.pariscopro.com to schedule one-on-one meetings ahead of the festival to talk about the projects of their choice.
The team of Paris Coproduction Village
Pierre-Emmanuel Fleurantin – C.E.O
Guillaume Calop – General Manager
Vanja Kaludjercic – In charge of professional events
Sata Cissokho – Coordinator of the professional events
Jérémy Zelnik – Consultant
Information
www.pariscopro.com
Contact
contact@pariscopro.com
Paris Coproduction Village receives the support of Région Ile-de-France and is organized in collaboration with its partners: the Cinéfondation of the Cannes Festival, ACE, Producers Network, EAVE, Europa International, Europa Distribution, Variety and Écran Total.