Radio Elvis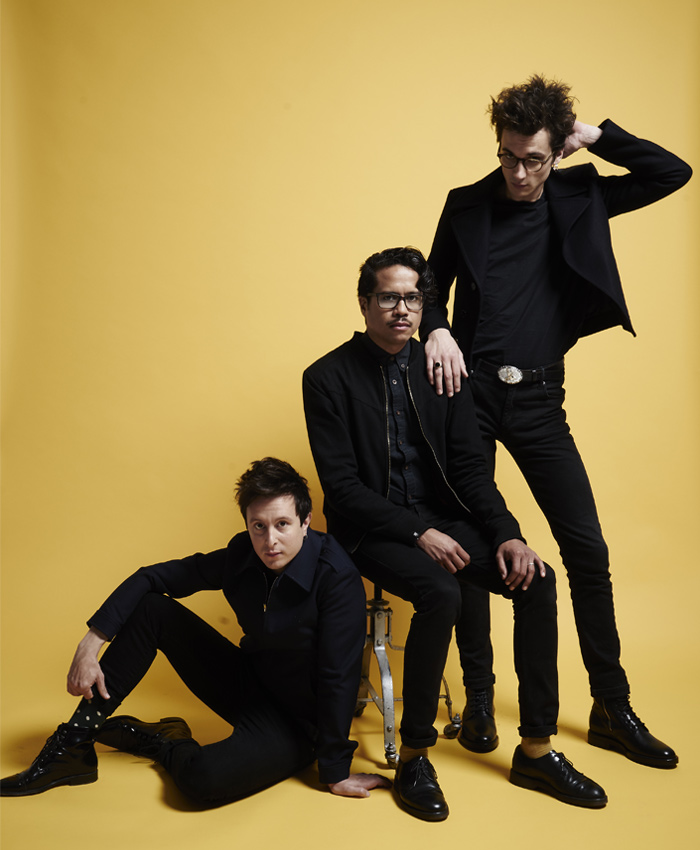 Biography
Immediately compared to Dominique A, but also to Bashung in its way of swinging short sentences that arouse strong images, the Radio Elvis band is entering a line of rockers in love with the French language, inspired by literature.
Pierre Guénard, songwriter, rapper in the past, and Colin Russeil, drummer and keyboardist, met in high school, and Manu Ralambo, guitarist who joined them later, gathered three years ago around their project "Radio Elvis".
After two EP, they released their first album Les Conquêtes, directed by Antoine Gaillet (Arman Méliès, Julien Doré).
They have more than a hundred shows to their credit and have been spotted by the FAIR and the Printemps de Bourges in 2015. They composed together, arranged their songs on stage and polished them in the studio, and were truly moved when their first album was released in March 2016.
After Higelin, Bashung, Thiefaine, Noir Désir, Dominique A, François and the Atlas Mountain, French rock welcomes today with Radio Elvis the best of guitars, of energy, of French language and dreams which dare to fight more than ever against confinement and ease.
Influence, filiation? It does not matter … And if it was only because French music has been of such quality for several decades that it gives today the will to perpetuate, recreate and transmit it ?
---
// Showcase on the Festival's Rooftop on Thursday, June 14th at 10:30 PM //
Event reserved for holders of the unlimited accreditation, on sale on our online ticketing system.
<< Back to Showcases & Dj sets >>