Claire Simon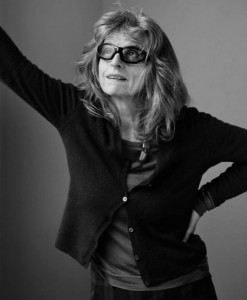 It is through the door of editing that Claire Simon first entered the world of cinema. In the 90s, Récréations and Coûte que coûte were part of a wave of films announcing the rise of documentaries in French cinema.
Since then, she has been alternating between documentary and fiction.
Claire Simon films those around her as if they were heroes: kids in Récréations, a stressed-out boss in Coûte que coûte, a child thief in Sinon Oui, a fiery young woman in Ça brûle, a woman who loves women in Mimi, but also Nathalie Baye as a family planning counselor in Bureaux de Dieux, Nicole Garcia's passion for Reda Kateb in Gare du Nord, Stephanie turning tricks in Le Bois, young people's attempt to overtake La Fémis in Le Concours, Hugo and other high school students crying over their families' silences, a modern village in Le fils de l'épicière et le maire, Swann Arlaud acting out his passion for Marguerite Duras as Yann Andréa in Vous ne désirez que moi. Documentary or fiction, one question stands: what makes a story? What makes a life?
In parallel, she has taught at Paris 7 and Paris 8 universities, and led the filmmaking department at La Fémis.
She will present her new feature film Notre Corps (2023) as well as Mimi (2002), and will participate to a discussion around the theme "Girl Power"