Girl Power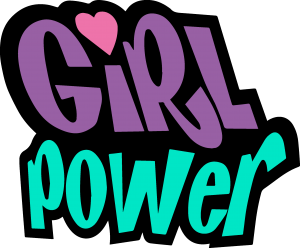 A historical reflection and a thematic excursion into the past to meet iconic founding movies of a certain kind of independence: rage of living, resistance, rebellion and freedom. Carried by a global movement popularized in the 1990s by the Spice Girls and numerous pop singers, the Girl Power philosphy – which advocates for open-mindedness, tolerance and respect – goes way beyond music. This section was therefore an obvious choice: to create space for meetings, discussions and insights around the filmmakers that questioned, filmed and magnified this girl power of the 1990s and 2000s. A selection of five french and american films that question empowerment, a program of five powerful feminine gazes that embody a cultural and artistic phenomenon and that has continued to inspire entire generations of artists and filmmakers.
- BOUND: The Wachowski sisters' first works is one of the first movies which called in an intimacy coordinator on set. Bound is a major work that became cult and is today considered as one of the best independent queer cinema movies. It's also (and especially) a revolutionary film on feminine desire and how to film it.
- HISTORY LESSONS: A pioneer of lesbian cinema, Barbara Hammer reconstructs queer history in this movie by editing deliberately subversive archives which she derives to creative a politically explosive pamphlet.
– MIMI: "Mimi's not a star, she's an ordinary person. I wanted to make a film on the life of Mimi. On the life of an ordinary person, then, and for her to tell me the stories that make up the novel of her days." – Claire Simon said it all.
- THIRTEEN: Awarded the Sundance Directing Award and the Silver Leopard Award at Locarno, Thirteen entered the hall of fame of teen movies by filming the rebellion and the drifting of an adolescent with tact and kindness.
- MUTANTES: A queer and feminist roadtrip through the United States, Paris and Barcelona with sex workers, artists and scholars that claim a total sexual freedom.
Five independent, powerful and timeless works.
Justine Lévêque
Artistic Director
---