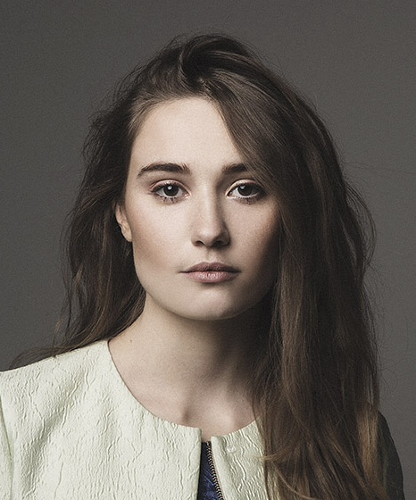 Biography
Déborah FRANÇOIS was still in high school when she auditioned for Jean-Pierre and Luc DARDENNE's L'Enfant. During the 2005 Cannes Film Festival, where the film won the Palme d'Or, critics praised the sensibility and the accuracy of her acting.
She was back in Cannes in 2006 for the premiere of Denis DERCOURT's La Tourneuse De Pages in the section 'Un Certain Regard'. As she kept collaborating with Belgian directors, she also got involved in more French films.
In 2009, she won the César for Best Promising Actress for her part as a lost teenager in Rémi BEZANÇON's Le Premier jour du reste de ta vie. After a few roles on television (the show Ah, c'était la vie! and the TV movie Mes chères études directed by Emmanuelle BERCOT), she had an international experience when she collaborated on London Nights with the Argentinian director Alexis DOS SANTOS. She also acted in Le Moine, a Dominik MOLL's film with Vincent CASSEL in 2011, Régis ROINSARD's Populaire along with Romain DURIS and Léa FAZER's Maestro with Pio MARMAÏ and Michael LONSDALE.