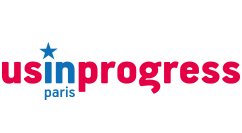 US in Progress Paris 2015 Selection
Another Evil, directed by Carson Mell, produced by Riel Roch Decter and Sebastian Pardo
AWOL, directed by Deb Shoval, produced by Jessica Caldwell, L.A. Teodosio and Michel Merkt
Diverge, directed by James Morrison, produced by David Mandel and Noah Lang
Live Cargo, directed by Logan Sandler, produced by Thymaya Payne
Porto Mon Amour (working title), directed by Gabe Klinger, produced by Rodrigo Areias, Nicolas R. de la Mothe, Sonia Buchman and Gabe Klinger
Queen of Glory, directed by Nana Mensah, produit by Jamund Washington, Baff Akoto and Anya Migdal
US in Progress Paris will take place in the scope for this 4th edition of Champs-Élysées Film Festival in Paris on 9 to 11 June. The Programme is a joint initiative between the American Film Festival in Wroclaw, the Champs-Élysées Film Festival in Paris and Black Rabbit Film. It is the first and only industry event devoted to US indies in Europe. The aim of the programme is to present US indie films in post-production to European buyers in order to foster the circulation and distribution of American indie films in Europe.
This year, five projects will be selected and screened to fifty top European buyers (sales agents & distributors), producers and festival programmers. Among them: The Match Factory (Germany), The Works (UK), MK2 (France), K5 International (Germany), Memento (France), Protagonist Pictures (UK), Le Pacte (France), Wild Bunch (France), Trust Nordisk (Scandinavia), Rezo Films (France), Bankside (UK), Level K (Denmark), Bac (France), Urban (France), Wide (France), Versatile (France)…
Previous participants in the programme include: Tommy Oliver's 1982 (Toronto 2013), Michael Tully's Ping Pong Summer (Sundance 2014, world sales by Films Boutique), Lance Edmans' Bluebird (Tribeca 2013, Karlovy Vary 2013), Matt Porterfield's I Used To Be Darker (Sundance 2013, Berlinale 2013), David Andalman's Milkshake (Sundance 2013), Daniel Carbone's Hide Your Smiling Faces (Berlinale Generation 14, Plus 2013, Tribeca 2013), Hannah Fidell's A Teacher (Sundance 2013, SXSW 2013), Jason Cortlund & Julia Halperin's Now, Forager: a Film About Love and Fungi (Rotterdam 2012, New Directors/New Films 2012, Gotham Awards nominee), Amy Seimetz's Sun Don't Shine (SXSW 2012, Edinburgh IFF 2013, Gotham Awards nominee 2012), Devyn Waitt's Not Waving But Drowning (Sarasota FF, world sales by Premium Films), Benjamin Dickinson's Creative Control (SXSW 2015), Matt Sobel's Take me to the river (Sundance 2015) and Nathan Silver's Stinking Heaven (Rotterdam 2015).
The winning film will get post-production services offered by Commune Image, Fireflly and Eaux Vives Productions, digital master with french subtitles (does not include french adaptation) as well as a special offer on the audio post production provided by Titra TVS, promotion services offered by Europa Distribution, TV acquisition offered by CINE + to the French distributor of the awarded film, Producers Network 2016 invitation for the awarded producer, promotion and special screening at the Centre Phi (Montréal) and an all access invitation to work with Kickstarter film team (USA) on the winner's project.
US in Progress involves two yearly get-togethers. The next edition will take place in Wroclaw in October 2014 under the auspices of the American Film Festival. US in Progress Wroclaw's submissions are open from 6 April to 31 August.
Endowments
TITRA-TVS offers subtitling services (not including translation), the making of a subtitled DCP and a discount on audio postproduction works,
Digital postproduction works (in 2k or 4k) or the provision of an editing room by Commune Image,
Provision of the colour grading software Firefly,
Executive Postproduction services by Eaux Vives Productions,
Pre-sale of the film by Ciné+ and its broadcast on one of the Ciné+ channels,
Registration for the Marché du Film (Cannes 2016) offered by Producers Network,
Promotion of the film in Europa Distribution's network, comprising 140 independent European distributors in 29 countries,
Communication on Centre Phi's various platforms and a special screening or premiere, offered by the Centre Phi,
Promotion of the winning film in Staff Pick and Film & Video Homepage as well as a specialized support by the Kickstarter team.
Organised by
Us in Progress Paris Partners
US in Progress Paris Media Partners